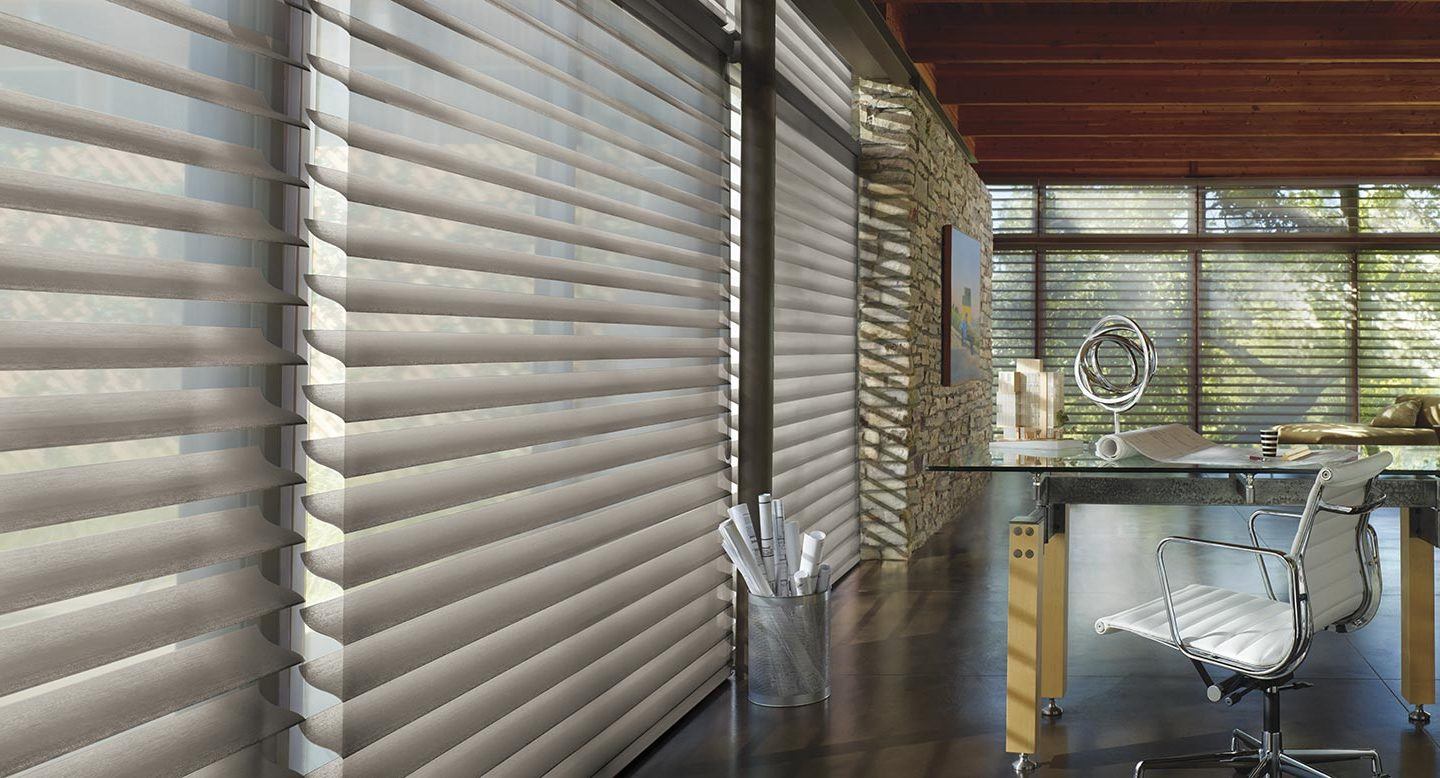 Motorization & Automation
Discover Motorized Blinds & Drapery at Sunshade Blinds & Drapery's Store in Ajax
Sunshade offers motorization on most of our window coverings. Talk to one of our experts for information and advice.
Hunter Douglas PowerView
PowerView motorization from Hunter Douglas is extremely popular with our clients. Sunshade is a Hunter Douglas Certified Motorization Specialist. See our Hunter Douglas page for more information on PowerView.

Somfy Motorization
Hardwired and plug in AC motors are best for Awnings, Roll Shutters, Heavy Drapes and Large Blinds or Shades. Somfy also offers Low Voltage Plug in, Battery Pack and Solar Powered Options. The most popular control system is Somfy RTS with Handheld or Wall Mount Remote Controls. The Somfy MyLink enables phone, tablet or even voice control when connected to Wifi.
More Motorization Options
Eclipse Shutters UltraPower
Shade-O-Matic Simplicity
Maxxmar Max Motors
Fit your style & transform your home with Sunshade Blinds & Drapery