Discover the Shutter Specialists at Sunshade Blinds & Drapery's Store in Ajax
When it comes to making the tough choice of what to use for interior window coverings, most people consider blinds and/or drapery treatments. Both have their pros and cons, although there's another option that usually wins hands down – Shutters! With their crisp, elegant look and a variety of advantages and benefits, shutters are the perfect solution for those who want their window coverings to be both functional and aesthetically pleasing.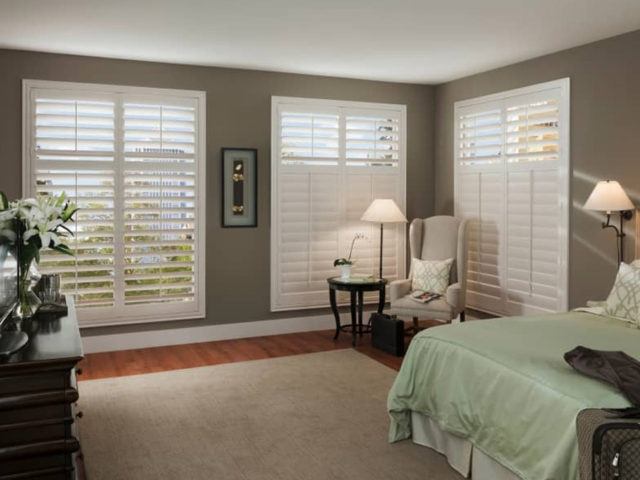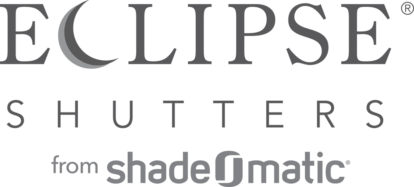 Eclipse® Shutters
Eclipse Shutters Feature 5th Generation of the Original Vinyl Shutters. Greenguard Certified.
3 Slat Sizes    2 ½'   3 ½"   4 ½"
4 Operating Systems, Front Tilt, Rear Clearview Tilt, Gear System Tilt, Motorized Tilt
Specialty Shapes, Arches Triangles Angle Top
Specialty Frames Bay & Bow Windows
Specialty Tracks Sliding Bypass and Bifold
Eclipse Shutters
Eclipse Shutters Gear System Shutters
Contact Us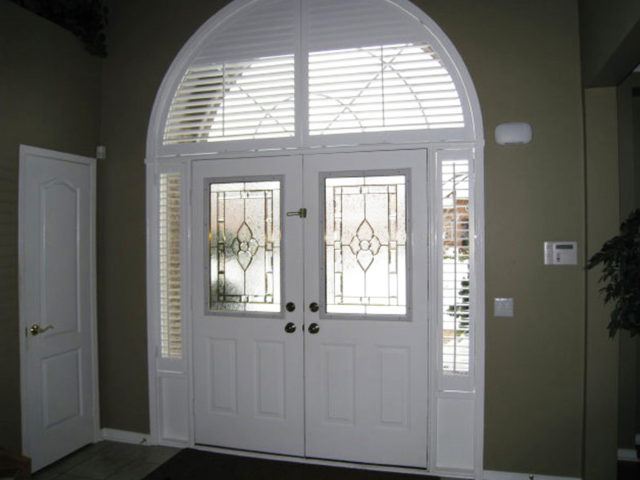 Sunwood Shutters
Beautiful real wood shutters. Available in a variety of woods, slat sizes, paints and stains. Engineered to our specifications and manufactured in Toronto. Custom designed to suit your needs.
ONTARIO MADE

.
Popular Slat Widths
Operable   1 3/8"  2 1/2"    3 1/2"    4 1/2'
Fixed Louvre  2 ⅛" Closet Door &  Exterior Shutters
Finishes
Standard Painted
Custom Painted
Custom Stained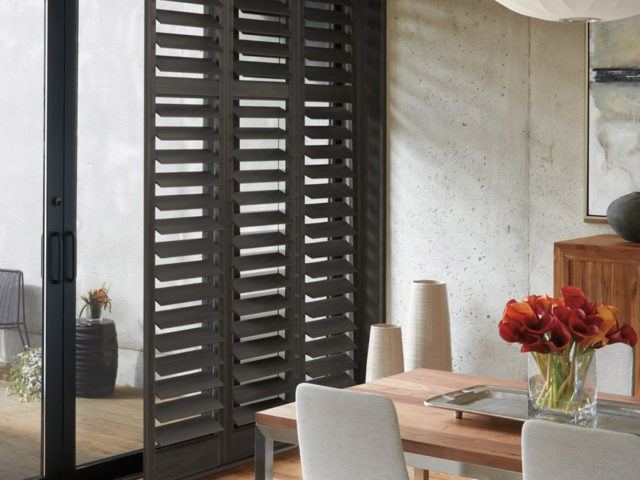 Newstyle™ Hybrid
The best of both worlds. The value-priced NewStyle™ hybrid shutters are plantation-style shutters that blend the beauty of real wood and advanced modern-day materials to create a stunning and durable window covering for any room.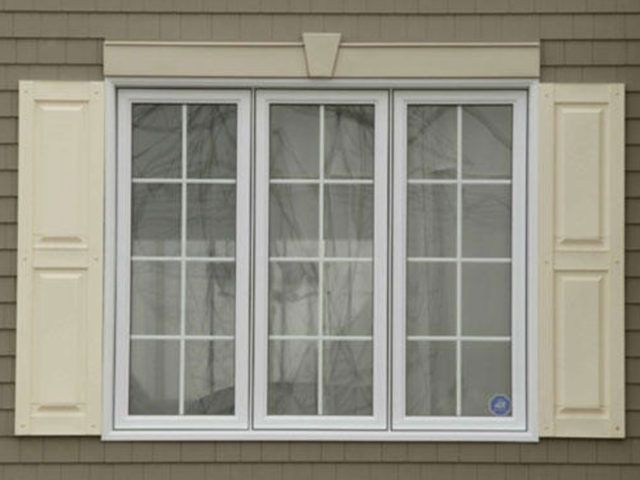 Exterior Shutters
Sunshade Blinds & Drapery offers a full range of must-have accessories to enhance the style and appearance of your home. Created from the same polymer as home siding, choose all of your decorative accessories that are affordable and durable, yet elegant — the perfect finishing touch for any construction project. Available in an endless array of colours, these products lend themselves to all sorts of combinations and layouts for exterior shutters at home or at the cottage.
Quick and easy installation on any surface
Will fit your favourite style
Linear system available to the nearest 1/4" to fit the exact length of your window
Virtually maintenance free
Resistance to discolouration (U.V. rays)
Custom-built: one-piece appearance
Extreme temperature variation resistance
Fit your style & transform your home with Sunshade Blinds & Drapery