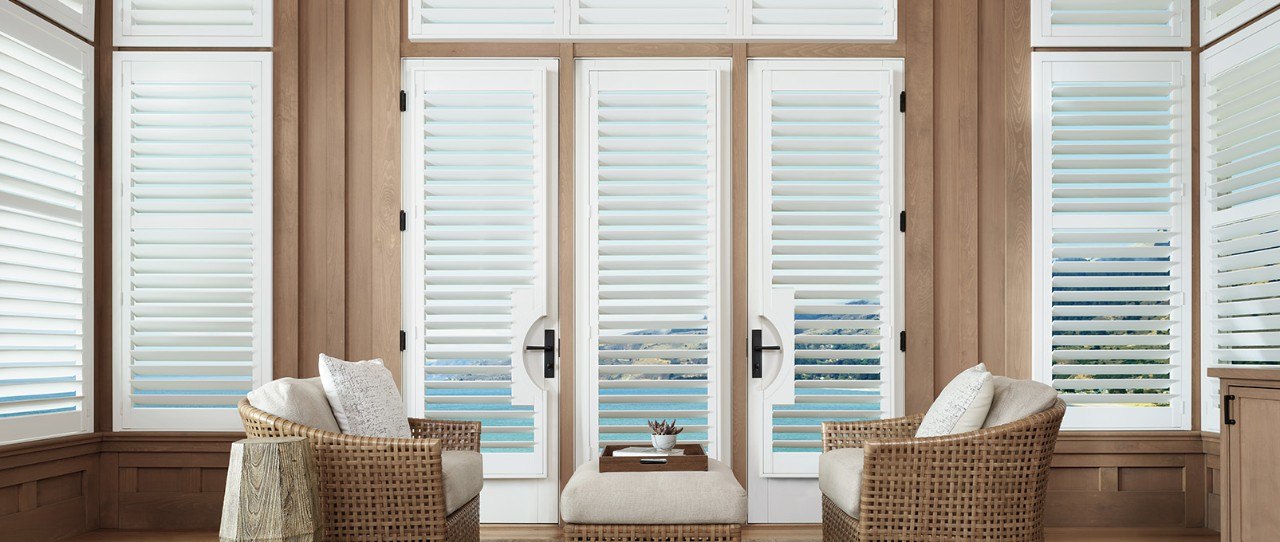 Window Treatments for French Doors
ADD PRIVACY AND LIGHT CONTROL-WHILE STAYING STYLISH.
French doors, with their wide frames and top-to-bottom glass, are an elegant way to bring natural light into your home, whether they open to a patio or other outdoor area or lead from one room to another.
If your French doors open to the exterior of your home, however, you may want to cover them for privacy when you want it as well as light control when you need it.
That doesn't mean you have to sacrifice style for function. Any of the choices listed here are beautiful-and practical-window treatments for French doors.
CELLULAR SHADES
Cellular shades are excellent for French doors, as they're extremely energy-efficient, creating outstanding insulation. They're also light-weight and have a slim profile, so they don't protrude very far from the door frame.
You'll find cellular shades in a wide variety of fabric and colors, so it's easy to complement the look of your room.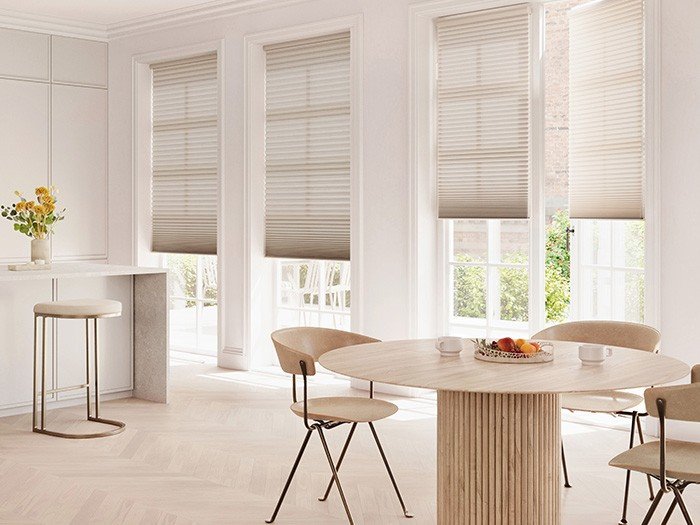 Duette® Honeycomb Shades Fabric: Architella® India Silk Color: Temple
SHUTTERS
If you have a coastal home with French doors, shutters, which evoke a beachy vibe, fit right in. Shutters attach securely to French doors, so they'll never shift when doors open and close, and their adjustable louvers are available in a number of slat sizes (the wider the slat, the more open the view).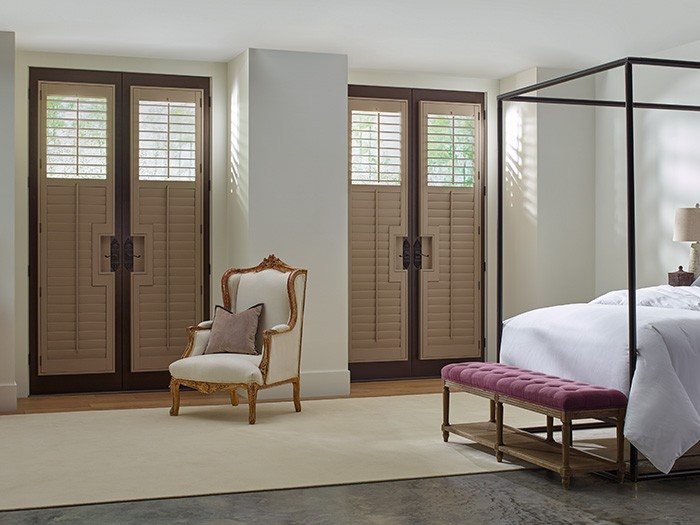 Heritance® Hardwood Shutters in Chai Latte
ROMAN SHADES
Roman shades may not come to mind when you think of window coverings for French doors, but their soft folds pair well with the clean lines of the doors. Plus, the flat construction of Roman shades means their fabric fits nicely behind the door handles.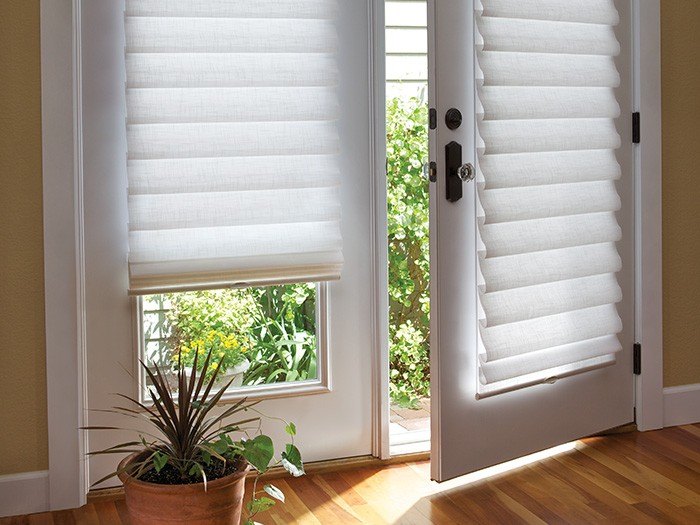 Vignette® Modern Roman Shades Fabric: Linen Weave Color: Birch Bark
WOVEN WOOD SHADES
If you're looking to add a touch of the outdoors to a space, why not do it by adding woven wood shades to your French doors? Crafted from wood, reeds, grasses and bamboo, woven wood shades add texture and warmth to a room. These shades also beautifully filter natural light-but if you're looking for a little more light control, you can always add a liner.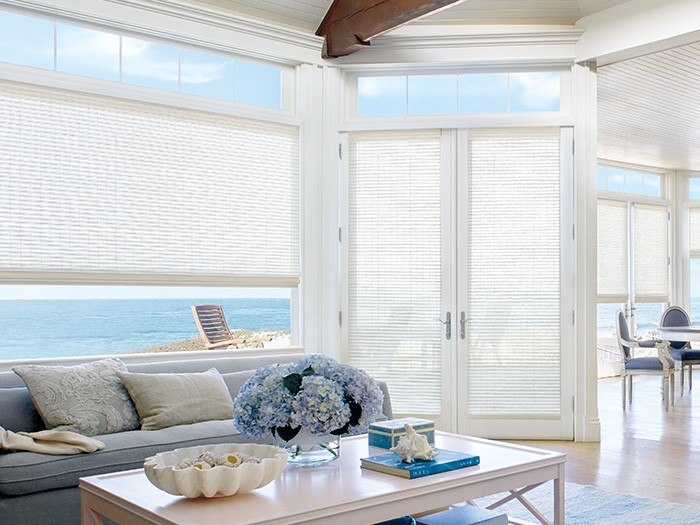 Provenance® Woven Wood Shades Fabric: Calliope Color: Santorini
Purchasing Pointers
In addition to window treatment style, fabric and color considerations, keep these general points in mind:
Window treatments for French doors are typically mounted outside of the opening (beyond the window frame) and may require extension brackets or spacer blocks for proper clearance.
Some French door window treatments may require a "cut-out" in order for the window treatment to pass behind the door handle or knob.
Consider hold-down brackets, so your window treatment doesn't move when you open and close the door.
And as with all specialty shapes, consult with a window treatment expert when deciding which product will work best for your French doors.